a selection of writing growing out of
​'the women who write' collaborations
Write with us
Would you like to engage in a jointly authored, collective paper with us?

If you attended our recent AARE theory workshop at SCU Gold Coast, please send us your 'response' or 'reflection' in terms of what opened for you at our workshop – for instance… the awakenings/epiphanies/feelings/new perspectives/ways of thinking about research and theory; ideas about connecting with imperfection (wabi-sabi) and its beauty/what it can teach us; ideas about engaging in slow scholarship and ethics of caring; about being ourselves in our work; about any meaning-making that feels important to you…

If you didn't attend the workshop, perhaps you might engage with the June 2017 Blog post and consider what wabi-sabi might hold for you in your research and life.
Send 100 words (or more) to Ali via the Contact form on the Contact page.

Coming in 2018.
Two wonderful titles, Routledge Publications:

Lived Experiences of Women in Academia: Metaphors, Manifestos and Memoir
Women Activating Agency in Academia: Metaphors, Manifestos and Memoir

These books will engage readers in research focused on personal and professional meaning making through self-study and autoethnography. Methodologically, metaphors, manifestos and memoirs offer aesthetic ways to represent the dimensionalities of life and work, acting as guides toward authentic ways of seeing and being in the world, and as conduits for understanding women, workplaces, cultures and identities. ​These books represent the experiences of more than 70 women authors and academics from around the globe.

Below are some of our publications in books and journals:


Powered by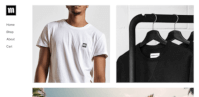 Create your own unique website with customizable templates.