We establish alternatives & Possibilities
The pace of the academic life is hectic. Yet, I like many others want to stay grounded. Going slow doesn't seem like an option, yet it is an essential mindset. Slow scholarship, giving time to ourselves, to thinking, to feeling, and to others is perhaps the only way forward. So, we need to remind ourselves on a daily basis 'what matters' and 'what counts'. The academic machine tells us that 'counting counts', but I don't think that is true.

I read somewhere that some good questions to ask are "Is this going to matter to me in a year's time?" "Is this task vital?" "Does this work demand really matter to me, or to someone I respect/love/care about?" Questions like these help us make decisions that support what inspires us, that enable us to contribute to projects and writing and lives that we love, and that contribute to the greater good.

As well as asking questions I think it is good to find 'your tribe', or like minded thinkers, people who are opening themselves to authentic communication and in vulnerable, real, human ways.

If you want to go fast, then sorry you can go alone. If you want to go far, let us go together.

I would like to share some of the blogs/people who help keep me grounded and maybe you can share yours too:
Powered by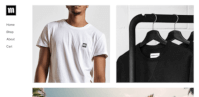 Create your own unique website with customizable templates.